Slik Pro 580DX Tripod with 3-Way Head MPN: 615-580
The NEW SLIK PRO 580 DX tripod uses the popular PRO 500 DX legs in black color, coupled with a new SH-806E heavier duty 3-Way pan head.

A.M.T. makes all the difference.
SLIK's exclusive A.M.T. super Aluminum-Magnesium-Titanium alloy legs make the PRO 580 DX tripod rock steady, yet lighter than it looks. The A.M.T. alloy has a 40% greater strength to weight ratio than standard aluminum, making it lighter and stronger than the standard metal used in most tripods.

The PRO 580 DX is capable of supporting the weight of professional digital cameras and heavy telephoto lenses up to a 300mm f/2.8. This complete tripod offers advanced amateurs and student photographers the strength and stability they need, while its size and the use of A.M.T. alloy make it lighter and more portable than many professional offerings from other manufacturers.
PRO 580 DX TRIPOD

A tripod should be solid and easy to use, so you spend more time concentrating on your photography than you do your equipment.

The PRO 580 DX black tripod makes setting up easy with secure, speed-release leg locks, gearless center column and 3-position, adjustable angle leg locks allow easy set-up on uneven ground or steps. The PRO 580 DX center column is actually two threaded pieces that unscrew to convert the top piece to a short column. This combined with the adjustable leg angle locks allows the tripod to be lowered to just 15 inches for very low angle or macro photography in the field.

SH-806E Stable all-metal head with easy-to-use quick release.
Included with the PRO 580 DX is a new SH-806E all-metal 3-way pan head. This head has improved internal components for smoother movements and improved, larger rubberized grips for more comfortable control. The head has well over a solid pound of finely cast and precisely machined aluminum. It uses a fast and easy to use quick-release plate to securely mount the camera on the tripod.
The included 3-way pan/tilt head includes a built-in quick release shoe that can slip in from any direction. It features a locking lever and safety catch to prevent accidental release.
Grooves on all leg segments eliminate leg twist and increase strength
Omni-directional quick release plate can be mounted in any direction, with dual safety locks.
Individual 3-position leg angle locks for low angle work or use on uneven terrain.
Lift and lock center column with dual locking control
Rubber leg tips for maximum traction outdoors and protection to surface indoors.
2-section center column can be used for low-angle photography.
Load Capacity   12 lbs (5.5 kg)
Maximum Height   67.3' (170.9 cm)
Maximum Height w/o Column Extended   56.3' (143.0 cm)
Minimum Height   13.8' (35.0 cm)
Folded Length   27.0' (68.5 cm)
Leveling Bubble/Illuminated   Yes/No
Weight   5.4 lbs (2.5 kg)
Head Type   SH-806E 3-way pan & tilt with quick release
Quick Release   Yes
Material   A.M.T. (Titanium and Magnesium alloy)
Head Attachment Fitting   1/4'-20 & 3/8'-16
Leg Stages/Sections   3/2
Leg Lock Type   Flip levers
Independent Leg Spread   Yes
Spiked/Retractable Feet   No
Center Brace   No
Center Column Type   Sliding
Center Column Sections   2
Acessories
6196 Quick Release Plate (SKU# 618-811)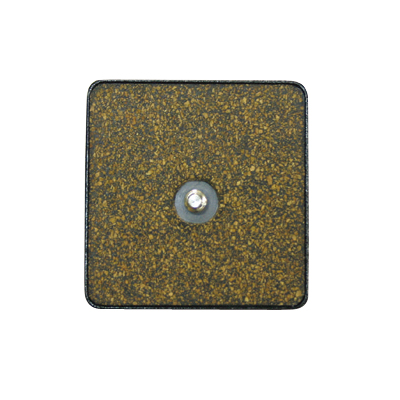 ---